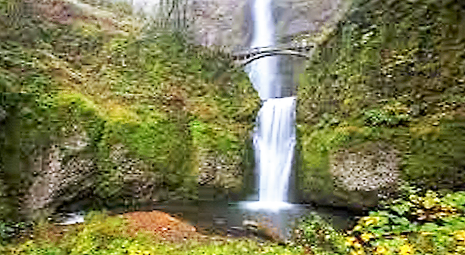 twenty years ago today i found myself in an initiation of life and death
for which i'd long been preparing on this medicine path -
and not my own life or death, but that of my motherless godson, then 15 ...
as i am also a motherless one, the bond between us is strong
it was on this day that he collapsed with advanced meningitis
from which the medical community did not expect him to survive –
and making clear that even if he did survive, that we'll have wished he hadn't --
usually reserved with strangers,
at hearing the phrase 'vegetative state' tossed out so easily in the ER,

i uncharacteristically grabbed the doctor high up on his tie
and making full eye contact heard a growl crawl out from my chest, "that is not happening here!" -
the medicine woman me knew full well the reality of strength in sound vibrations,
and she knew that those vibrations he'd just spoken needed to be neutralized quickly
the event is now a well-told family story, for such aggression to be seen from the reserved one:
watch out! don't get her mad ... you shoulda seen her…
personally i try not to think about that moment –
the memory brings up hot embarrassment
from which i comfort myself with the bottom line:
my godson is vibrantly alive,
and all is well
but on this day 20 years ago, faith alone led us through the storm …
and what a storm!
surviving meningitis and defiantly intact,
my godson's only permanent cure was a craniotomy
to close the hole inside his skull,
a hole
caused (and thought repaired)
from a head injury 3 years prior …
in fact the repair of that time had deterioriated and was leaking cerebral spinal fluid
which had given way to the meningitis –
as his godmother, i was terrified -
as a shaman i saw how his 15th year was going to be a sacramental summer -
consistent with my half-breed american indian status,
i guided him to see how this meningitis and subsequent brain surgery
afforded him the opportunity to 'make friends with his Death'
a very honoured ceremony by many First Nations that brings about a powerful happening -
most people spend their lives fearing the inevitability of Death –
but to 'make friends with one's death', or to stare Death down, if you will,
is to gain a lifelong ally,
and the one who does so
experiences the world to which Chief Seattle refers when he says:
"there is no Death – only a change of worlds."
from my godson's collapse this day so many years ago,
when on land i i flew through the Columbia River Gorge chasing LifeFlight carrying him,
this initiation of Spirit would be ongoing until July 4th
when he would be released from the hospital, meningitis and brain surgery finally behind him …
of course there were follow-up visits throughout summer
the last one being just before Labour Day Weekend -

and as always on the way home we'd planned to stop at MultnomahFalls,
or as the area Indians called it Mah-na-mah -
which for us has long been a personal power spot,
our usual personal place of thanksgiving --
but on the way home from the last visit with his brain surgeon,
we realized it was a holiday, joking how the Falls would probably be too crowded for our tastes -
we decided to stop just for a quick blessing of the mist ...
the promenade not unexpectedly amassed with people,
we sought out a favourite area
at the base of the Falls,
fully expecting the crowds to have spilled there,
only to delightfully discover complete solitude
as if Spirit had cleared the bowl just for us to celebrate our victory*…
april 21st … thus it began
NHT
©2016, 2017, 2019
all rights reserved