Flower essence therapy is naturally, readily and effortlessly kid-friendly ... and effective, to boot! Intrigued by the idea that flowers can heal, children take to flower medicine like dark takes to night. Their innocent intrigue with this treatment allows amazing results …
following are examples of situations in which children greatly benefit by working with single flowers…many of these instances, left unaddressed, are early steps to adulthood therapy-
for a child flowers can resolve many of these issues which, if left to foster, feed misbegotten emotions - flowers quietly assist kids to address these difficulties before their emotions get all tangled up

Dr. Bach grouped the 38 flowers into these 7 emotional categories:
DOES YOUR CHILD/TEEN HAVE
NOT ENOUGH INTEREST IN THE PRESENT?

CHESTNUT BUD
….. difficulty learning from experiences – often needs to repeat learning
- lags behind others

CLEMATIS ….. for the day dreamer whose attention is always elsewhere
WHITE CHESTNUT
….. insomnia, when the mind is full of concerns from the day
WILD ROSE
….. listlessness or apathy, especially after a lingering illness
HONEYSUCKLE
….. for the child over-attached to the past; suitable for children with PTSD
OLIVE
….. the over-exhausted over-extended child with no reserves of strength or energy

MUSTARD.....for the child who is suddenly gloomy for unknown reasons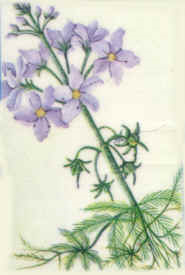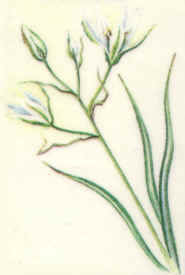 IS YOUR CHILD/TEEN
OVER-CONCERNED FOR WELFARE OF OTHERS?
ROCK WATER
…..
for the rigid child who's too strict and sets too-high standards for him/herself
with the intention of leading by example
DOES YOUR CHILD/TEEN SUFFER WITH
DESPONDENCY/DESPAIR?
CRAB APPLE
…..for children who do not like to get dirty; difficulty accepting self-image;
can be obsessive about cleanliness
ELM
….. for the child who takes on adult responsibilities in a dysfunctional living situation …..
or who feels overwhelmed, overscheduled
STAR OF BETHLEHEM
….. deep shock or trauma such as divorce,
death of a family member/pet, accident, severe illness…
LARCH
….. self-confidence and free-flowing spontaneity in creative expression and speech;
overcoming the fear of ridicule by others
PINE
….. for the child who experiences guilt and self-blame
even for conditions obviously not his responsibility


SWEET CHESTNUT
….. another remedy for adolescent/teens who feel inner destruction,
desolation, doom - these kids are drawn to the Goth style


WILLOW
….. self-obsessed with a 'why me?' attitude that strangely comforts;
resentful, self-pity, bitterness
OAK
….. for the child who's exhausted but struggles on with honour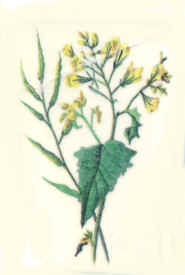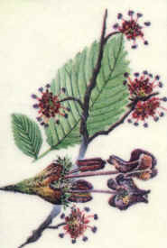 DOES YOUR CHILD/TEEN FEEL AN INORDINATE AMOUNT OF UNCERTAINTY?
doing homework, daily chores, etc.
LONELINESS affects everyone at one time or another.
DOES YOUR CHILD/TEEN SEEM LONELIER THAN IS USUAL?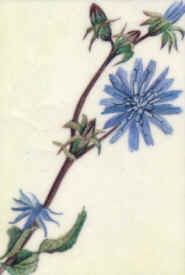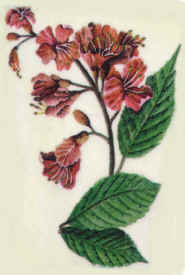 FEAR too visits all of us, but IS YOUR CHILD/TEEN
OVERLY-SUSCEPTIBLE
TO FEAR AND ANXIETY?


MIMULUS
….. timidity, shyness; everyday fears such as fear of the dark; separation anxiety
ROCK ROSE
….. terrifying nightmares and deep set fears, often paralyzing
ASPEN
….. fear of the unknown, nightmares
CHERRY PLUM
….. uncontrolled emotions such as angry outbursts or constant crying,
want to hurt self or others
RED CHESTNUT
….. feels fear or great concern for the safety of those they love -