...off-the-cuff, first draft mind-meanderings
of a[n] almost septugenarian

13 april 20
these words, 'america is almost lost' keep repeating in my head …
and while i don't know where this is heading,
i knew i needed to write those words down …
'america is almost lost'
because it seems, more than anything else, that society is being created by sound bytes and dribbles …
we choose what those sound bytes and dribbles bring to the hearing, sight, brains and hearts of our children, of ourselves
(if you think you're powerless, turn off your television)
all of this tv input informs society's creation …
read the tv guide, the one most of us are reading, and show after show is about murder and criminals, etc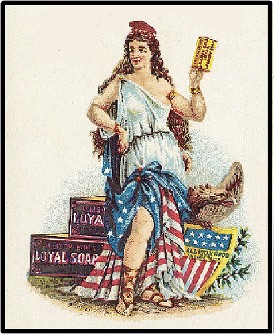 this 24/7 accessible garbage parading as 'news' is what is being fed into the minds of the children
read that last line again, and let it sink in ...
never mind, that the hospitalized mentally ill were 'set free' by Reagan in the '80s --

which seemed like a good idea at the time, except that the neighbourhood clinics he promised at the time never happened because allocated funds had been, as the media reported 'misappropriated …read: stolen – leaving society's mentally ill unattended to for a generation and a half now -
do you think this might be why we're seeing the headlines we're seeing – especially the shootings…
not only are the mentally ill unattended to mentally ill, but now they are very scared and/or angry …
is this really the direction we, as a nation, want to go?
is this really what we want to teach our children about society, that guns solve problems … ?
that's what television, both fiction and non-fiction, would have them believe …


Let's look at the impact of television on society ...
there was a time (some would say, 'quaint') on television when it was illegal
for a woman in an ad to be wearing the bra until playtex found a way around that (good advertising, negative impact for society as a whole) by having the model wear the bra on the outside of her clothing …
now we have men trompsing around in their underwear with close shots of their asses and packages …
really? is all this necessary just to sell underwear?
we should sell our soul to sell underwear … ??
or toilet paper??
or drugs??
this timeline how we got from modesty to playtex to today isn't coincidence or political correctness –
this is cause and effect over which We the People do have control, pure and simple –
(tv has an on/off switch for a reason)
except that Madison/fifth Avenue (advertisers) make it all complicated on purpose,
and then the politicians climbed into bed with them, and we're back to Roman times …
(seriously, rewatch Zeffirelli's Jesus of Nazareth and see if you don't know who the twin is of Peter Ustinov's Herod)
America is better than this society which is attempting to birth itself as spiritless …
the question before the rest of us is this: does this new society survive?
Do we let it devour the forefathers' intentions?
the time is here to reckon technology with morality …
the digital age has bestowed the convenience of forgetting the Unity truth, in that mitakuye oyasin,
that we are related, we are brothers, which is what unity really means
that is, when its not being given political lip service by self-serving politicians …
before technology we were struggling mightily with the concept of unity -
now, we have all but lost the battle …
i get it, it's easy and more convenient to forget to remember
that that person on the other end of posts, email, text,
IS YOUR BROTHER, YOUR SISTER, FATHER, MOTHER …
stop pretending that you 'don't owe that other' anything because you do,
because all the majour religions teach this same concept,
and in Christian terms is expressed as, 'you reap what you sow'
if you sow hatred, eventually hatred is all that you will reap …
it's how karma works ...
karma, a christianized hindu concept, as in, 'karma's a bitch!'
look around, folks --
hatred and evil at upon us and bent on destroying the Christian Master's truth,
and karma is ever-ready

the time of reckoning is at hand…
are you ready?
27 mar 2021
right now, bipartisanship, or lack thereof,

is the ideal, of which the country has lost hold …
narcissism is the reason …

politically that translates this way:
the donkey is the party of the People
and by definition put the people first,
which often might not be in the best interest of the bookkeeping department -

the elephant OTOH with its libertarian bent allows narcissists whose morals and compassion, if they have any, to serve their own purposes, to put themselves above the People …

and here's where political correctness shoots us in the foot: to smile politely and look away simply rings the country's death knells … look at the majour players in the last 3 months and you'll see classic narcissistic personalities swelling the GOP ranks …
narcissism is the why no-one can figure out what's happening to the GOP;
the reason hides in plain sight under the shadow of ignorance, or denial …
we have psychological tests to identify narcissism to diagnose the mental illness yet the tests remain unused …
at the very least they should be used for those entering fields like law enforcement and yes psychology …
what attracts narcissists to the GOP is the easy cover under the GOPs much tattered flag of 'tradition and God' – just mention 'Jesus' and you're good to go with the common folk; they don't concern themselves with your actions or intentions for surely, as a christian, you must be pure …
if they'd look they'd see that almost always the GOP's actions are exactly the opposite of what Christianity (nay, any of the world's large religions) demands …
(and here, again, political correctness looks away because of a hotbed of reasons)

narcissists gained a foothold when traditional SATs were removed from the public school …
without traditional SATs, (you know basic Math, Reading, Writing) schools no longer extended a meter to meet …
and without intellectual competition, there is no foundation for teaching compassion …
the removal of SAT requirements from the public school system merely validated narcissistic thinking, and served the Republicans' dark agenda
to complicate matters, mental illness is learned behaviour as much as it is a by birth incident,
so that for generations, narcissists have been raising narcissists … !!
think about that … it's why presently narcissism has permeated the entire social structure from the bottom to the top …
for the moment, the fates have rescued this country, giving us amoment to realize
what we're about to lose due to a mental illness called narcissism …
23 mar 2021

there have been two mass shootings in less than a week …
and still everyone ignores the elephant in the room: mental illness …
they're too busy trying to tie it into politics<
and then whey find no headlines worthy cause to follow
('sexual addiction') they fail to see beyond to the real reason this is all happening …
the discussion of mental illness just doesn't warrant headlines …
when in fact mental illness is rampant in this country,
from the white house right on down to the lone wolves
(why do you think they operate alone? because 'no-one understands' them … )
i've been watching today's headlines coming into view for over 4 decades now …
it's why, going against the law, i homeschooled my children – i knew education was key – i didn't realize how much of it had already been lost by the '80's

i also hadn't counted on mental illness, and when i encountered it in my life,
as opposed to just walking away, compassion compelled for love to do the selfless things –
so i stayed – only after my children were born did i realize mental illness is learned -
and i had sentenced them to a life of mental illness -

we think of mental illness as 'genetic' as if we have no power over it, when in fact,
most of mental illness nowadays is learned directly from the parents …
now don't forget – the mentally ill community has been growing in mainstream society
since the 80's when the powers that BE (read: GOP) closed down the mental hospitals,
promising neighbourhood clinics to allow the mentally ill a more 'normal' life
(which begs the question of course: according to whose values? but that's a whole other discussion … ) -- only the neighbourhood clinics didn't happen because the designated funds were 'misappropriated', a distraction word that means 'stolen' to serve not the american people but just a meager coven of self-serving politicians who cook their brew by keeping numbers low and their deceit must less conscpicuous … the cancer goes deep
i am displaced today … but then i spend most days lately displaced,
neither here nor there, neither alive nor dead -
waiting as the movie grinds to a slow crawl,
buoying between two questions: why are we here? and haven't we done this before?
why does humankind keep ending up in the same miserable place?
i read somewhere that souls like SJB/Merlin/Elijah are drawn to when the aeons change -
higher energies say this is a time of energetic evolution, and while i can see that,
i can't help but wonder if aybe it's as Cronkite's researcher,
the one studying the effects of chemicals in the food supply,
said back in the 70s, that he thought, 'it was already too late' '
so then i ask, when is it too late?
wouldn't mental capabilities pre-set a civilization's survival?
18 march 2021
RE_ GA spa shooting and friend's comment about reason for shooting being 'much darker' than the perpetrator's explanation …
you're right, it is ... this is a symptom of a majourly enormous problem begun in the '80's when government (reagan) shut down mental facilities - their selling line was the usual GOP's well-rehearsed air of empty compassion, claiming to it was more humane to allow the mentally ill live within society rather than apart from it - and in a perfect world that is absolutely true ... to do this, the gov't promised the American people that they were going to put up mental health clinics "in every neighbourhood" to assist and meet the needs of the now-displaced mentally ill- the problem was born because, when they closed down the facilities,, they somehow 'misapproprated' the funds earmarked to build the clinics to help these folks - and consider, since reagan, how many children have been raised by the abandoned mentally ill?? Today's headlines are screaming about the results of these actions taken in the '80's - make no mistake, the mentally ill make up society on so many levels, from street crime to boardrooms to oval offices and legislature ... mental illness is the white elephant in the room standing behind the headlines ...
16 mar 2021


RE: theAtlantic's article Putin stealing the next election - 6/20
this is compelling, and chilling written in June 2020 ... and to think the SOBs almost pulled it off ... that's not to say the country's out of the woods yet, but at least now the enemy has been met, and democracy's guardians awakened ... if you haven't been paying attention since Nixon, it's because the GOP had lulled most to sleep ...


source: https://www.theatlantic.com/magazine/archive/2020/06/putin-american-democracy/610570/?fbclid=IwAR00xcdgmT7mK6GuCh1FOMHHgLU2gbMiIk0Q8IwbRV9hwoZSOeZOOrloeS4
3 mar 2021
today's 24/7 news media is focused on tomorrow, mar 4, a date targetted by qanon -
24/7's key phrase today is 'online chatter', and lots of Q components are being brought into the spotlight …
20 years ago, these guys wouldn't be getting airtime -
doesn't this constant attention to these seditionists just feed their cancer?
i mean ask yourself: does america really need to know every footstep of the likes of these guys?
how does it serve the nation to hear 24/7 what the bad guys are doing?
(and let's not forget, how corrupt the good guys are)
wouldn't it make more sense to let the officials do their jobs with privacy and stealth as they are trained? it's enough they have a job like this to do anyway -
the job becomes that much more difficult, not blowing their cover with the press breathing down their necks …
wouldn't it be enough to keep track of the news 4 times a day -
before work, lunch, dinner, and 11pm … ???
i remember when you caught the 30 minutes of news at those times,
and while the world went on just fine, normal folk got to breathe and take care of daily life
(as if that alone doesn't have enough stress, paying bills, finding food, avoiding covid)
without wondering what political danger lie around the next corner …
based on an illusion i might add of 'danger' inflated mercilessly 24/7 in the name of 'news'…

and yes, i get it, folks can turn their televisions off – but that's not the point -
this tactic of 24/7 preys on the most vulnerable, the children and the seniours -
loneliness pervades this country, and television is a cancerous companion to many …

for the one, to the children who witness "news breaks" on all channels, 24/7 news
presents the wrong 'heroes' to emulate while the right heroes (cops for instance) are elements of corruption …
and for the seniours, it is their instinctive, natural duty to keep abreast of danger, to protect the young, the species, and so their addictionis hard-wired of having to know 24/7 …

yet no-one seems to be addressing, or even acknowledging, how 24/7 actually impacts the situation …
Science used to wonder how/if the experimenter affects the experiment …
some say he/sh doesn't – other say he/she does
have you ever heard of the experimenter/observer effect?
http://psychology.iresearchnet.com/social-psychology/social-psychology-experiments/experimenter-effects/

it's a short hop from experimenter to observer …
which leaves no doubt that 24/7 is actively creating the society we are now living in,
and continue to live in until those participating in the 24/7 realize that they are part of the problem …

horrifying now to realize that those 1980's bumper stickers 'kill your television' were right …
question now: is it too late?

Tues 23 feb 2021 -
senate hearings open today on the capitol insurrection …biggest question, according to 24/7 news, is how the policing malfunction happened … do they truly not know that sh*t rolls downhill and that it started at the top? or is their ignorance feigned, a ploy to fill void air time, to sell more cars and drugs and propaganda … ?
24/7 just feeds the voracious propaganda appetite, doesn't it?

today is about insight in a movie - while i don't typically do movies, yesterday "A Few Good Men" was on and, snowed in during pandemic, i let it play as background noise, of course secretly hoping to catch Nicholson's best-ever delivered line – which got me to thinking …
substitute Nicholson's character with the one who shall remain nameless, and it becomes clear how the capitol policing 'failure' happened … the riots happened not because all the underlings are politically bound to one man, but rather because they are bound to their personal understanding of honour 'to follow orders' [even if at the sacrifice of one's own personal morals] which, from a military standpoint, is the prime directive, and it should be ... except during times when corruption over rules the prime directive - and who determines that? the brave ...



Let's be clear ... the failure of law enforcement was driven for the most part by corrupt power exploiting honourable obedience
A lot of the underlings in the capitol riots now using the defense of 'following orders' were like the younger defendant in "A Few Good Men' who truly believed that he was obeying the prime directive to "follow orders" ... so are the underlings to be faulted, or presumed to be in the wrong camp because their honourable sense of duty was exploited by power corrupted?

We need not be distracted from the puppeteer ...
unless, of course,
'you can't handle the truth!'
Thurs18 Feb 2021
18 feb 2021


This Indian activist's viewpoint made sense to me so i posted this image on FB...
below is my response to the firestorm it set off ...
i didn't post this to start a mouthing match - and FWIW, my intention for posting it still isn't even being addressed - i found it curious, the insight of an Indian woman (of India) - and i realized how her insight connected to education ... tried to open a discuss on the quality of education, but that conversation was hijacked by a discussion on racism in education -
the mind has no race, only a thirst for education which is turned into a discussion on race - children are watching and learning that the world is a hateful, violent place ...
and with all that said, what really disturbs me is much more immediate ... for the sake of the NATION, folks, we really need to agree to disagree without holding malice toward one another ... if we can't even do that, then we ALL lose; and IT'S ALREADY LOST - today's difficulties are as simple as that, and boil down to two questions: do we want to unite and save the burning home? or stand around arguing with each other how to put the fire out?
i appreciate your sense of respect ... ty - if i may, it's not about 'all' children getting a good education, so much as it is that the children ARE BEING educated, which they're not, whether they're in school or out; and this not being educated isn't new - it's been happening since in earnest since the '80's - little by little traditional education, the 3 R's (built on critical thinking), has been systematically removed from lesson plans and replaced by skills that don't support critical thinking --
like, did you know children don't have to learn to read, because minimum wage jobs supply cash registers with pictures instead of number and letters (seriously) ...
In this intentional dumbing down, education has become seriously confused with social indoctrination, as if social life depends entirely on school ... and more immediately, despite what the media says, 'education' (i.e.: opening the schools) isn't 'for the children' so much as it's really 'for the economy' - when the children are home, half the workforce is missing, but we've been dumbed down, and it's easy to gloss over that little gem of truth...
y'know, after a lifetime of making others laugh, i truly believe George Carlin died broken inside because he knew he was right ...
8 feb 2021


has anyone considered the media's role in the insurrection? how it likely fed the frenzy with it's 24 hour 'breaking news" (when very often the 'breaking news is a day old)? ...
why is it okay that daily business of life should be constantly interrupted by ultra-real life nightmares from all over the world? why? to foster empathy? well, the effect of 24/7 accessible news outlets have had exactly opposite effect because by it human empathy has been overloaded and in response has shut down; there isn't even empathy within the family unit anymore – with so much disaster and drama (per 24/7 news), social survival mode has been triggered and we'd adapted the mentality that it's a dog eat dog world and we have to take care of our own, and that doesn't necessarily include family …
so here's a thought, from this apolitical old NDN woman, perhaps the republicans, who once saw themselves as frugally keeping the home-fires burning, while the democrats went out and created a society, perhaps the republicans's sense of survival mode has been amped to the max …
2. republican base: the numbers we hear being thrown around are based entirely on the election results, and while 70 million sounds like a lot, what the media doesn't take into consideration (except by often flawed polls) is what i'd like to think: that after the jan 6 events, many of my republican fellow americans are as aggrieved as my democrat fellow americans, but that by news media and old numbers, we hear day in and day out about the 'trump base' – but i've not heard anyone discuss how that base has likely dried up signigicantly … because, in all honesty, there's no way to know until the next election …
3. why does the media constantly give air time to that which has no merit to take up media time?
the media, as intended from the framers, is supposed to support democracy and be the unbiased watchdog of the 3 parts of government - the difference is that 24/7 media supports corporate america …it's just another tool of marketing america …
pre-24/7 news, choices were made about what was reported based on priority … now choices are made on how many sponsors to keep happy, hence, the 12 hour old "breaking news" my suggestion?
run 24/7 news for half the time – that's still 12 hours …
for the other 12 hours, do public television stuff, like documentaries, etc. to keep the sponsors happy …
overloading the system with 24/7 coverage has essentially broken the system,
because empathy is being beaten out of the soul of the American individual -
it's from there that we have the rise of fringe extremists,
who get their oxygen from 24/7 news …
understand that, America – stop feeding the monster … !!!
Fri 22 jan 2021
Unity is the coming together of a single group of smaller groups,
all contentious with each other, yet all coming together for a common goal …
when i was a child, an NDN child taught by the sisters of St. Joseph, in civics class i learned
that in America, after an election, political opponents then came together
and united in support of the election's winner …
in the presidential election, i was taught that to ignore the new president
was like ignoring a parent, or other elder, who has come into the room …
this respect is not taught any more –
in fact, for decades it hasn't been taught to the children
that THIS ability for opponents to unite in a common cause
is the essence of what makes America special …
that opposing forces can come together to create and foster a national pride
that serves both the people and the nation,
and brings us to the next election …

so when did this animosity between the parties replace decency and become America's new politics?
although i've been watching over decades since Nixon,
i don't remember exactly what triggered it into the mainstream
i do know that FOX news, which first touted as 'the republican mouthpiece," didn't help,
which has since then taken on a life of its own to the detriment and ultimate destruction of the nation …

is today's political climate really what we the People want for ourselves and our children?
if so, then you have forgotten the dream …
i think we began to lose sight of this truth about ourselves, that opposing forces unite,
when, in the effort to be all-inclusive of the varying faith expressions here in America,
the phrase 'in God we trust" became controversial because of the word "God" …
not because of the concept referenced by the word "God' but by the word itself …
a linguistics, semantics thing technicality … (commonly, "God" suggests Christian)
which began the unending argument that, no, it's not god – it's grandfather –
but no, it's not grandfather, it's allah – blah, blah, blah…
the majour western religions it seems are voraciously barbaric about this single word,
as if the Tower of Babel had disconnected western comprehension of the word's concept of the intelligent Universal Consciousness … which is after all what binds us together in the 'we are related' of the Lakota mitakuye oyasin

throughout history, countless wars have been fought, and thousands of millions of lives lost, over the single word of what to call the Universal Consciousness … why? when that's like arguing about how to peel the orange, rather than peeling and then sharing it …
for what it's worth, from this writer's point of view the word "God" is perfect, short, concise, and requires no explanation as to the expansion it expresses … but then again, i don't take exception to terms like, allah or universal mind … i know they're all referring to the same concept …
so then the argument becomes about cultural semantics,
except that when 'we are related', even cultural becomes parenthetical …
So it takes everyone, all People, all of us, to make Unity happen -
once the election is over, for the sake of unity, there can be no us and them, but rather,
i was taught, we become the People, joined once again, in the cause of furthering mankind's illumination
in this great American experiment …
in civics class, i learned that in America Unity is the result of when the People, all the People,
come together under the common banner of humanity,
and together strive for enlightenment, where unity is for a common goal (democracy),
'rigged elections' do not serve the People, but serve only deception prowling among the People…

Mon 18 jan 2021
death of the American Soul
with God, technology is limitless –
without God, technology is self-destructive
thought creates reality …
17 jan 2021
Where we went wrong--

i've been watching 24/7 reputable news sources since the insurrection was visited upon this country …
there is death all around, us, famine, disease of pandemic proportions, a polluted planet, and the news media drones on about the same story from hour to hour embellishing it yet with another layer of expert input, all the while touting that it is 'breaking news' when most likely it's not … it's a drug the tyat marketing psychologists figured out (to increase sales for their clients), that human nature does not do well with hearsay and when in danger, needs to know firsthand, experientially in order to feel safe - so we watch, just 'until the next break' – which of course is always preceded by a 'next up' in which is dangled the carrot of promise that there'll be new developments in some majour headline story … and boom! they've got you hooked to fill your thoughts with cars, and drugs, and life insurance so that the rich can get richer, and on it goes …

and as i watch all this biblical tragedy that we're living through, i wonder, where is God to these people?
at least in biblical times the people were smart enough to call on God in such times -
but today, after almost two weeks of 24/7 'breaking news' i have not heard God mentioned at all, except of course as an expletive that has to be bleeped …

and i don't mean a christian God …
i mean God in the sense of Universal Consciousness – the Intelligence behind all of this -
the name of which is culturally determined, and yet history demonstrates time and again
that God is secondmost only to Money for causing war …
and of course the indigenous had to God at all, for who in their right mind would 'worship' a Crow?
the thing we've forgotten is that WE are the intelligence behind all of this …
that's the reason the Christian commandments in KJV are in the first person
I AM the Lord thy God –
(or have we dismissed KJ because rumour has it, he was gay?
there is another wise axiom in the KJV; "judge not, lest ye be judged" -
the Hindu have another take: karma can be most difficult, and it reflects how we live our lives …

So we're in this biblically proportioned danger times in the face of human history,
and God is just a metaphor? a prop? a lie?


the first commandment is translated from the Hebrew as being first person ("I AM") because the language itself forces upon us the mind's reference point …
"I AM" bestows ownership upon each individual … and the individual is forced to confront the higher self …
it is from this Higher Self which miracles are born …
how?
thought creates reality …
think about that …

"For him who has conquered the mind,
the mind is the best of friends;
but for one who has failed to do so,
his mind will remain the greatest enemy."
-Bhagavad Gita 6:6


there is a loathsome dark void around this holy day celebrating when the three kings arrived
NHT
©2021
all rights reserved