Testimony from NHT's clients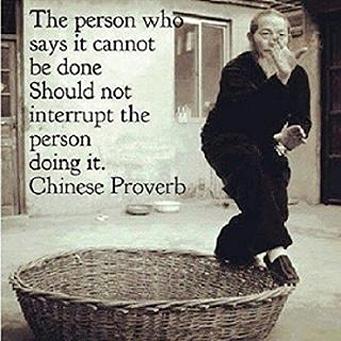 "You have a wonderful way of explaining how all of these work together
in easy to understand language...
Flower work seems to be going well, i feel less anxious and afraid then i did... I will be the first to admit,
i was skeptical,
that is just my nature, good or bad.
So i am pleased to admit it is going good" -- Barb Y., MN


"I will order from you again, it works,
I couldn't be happier. .. It works very well, exactly what I needed"
Diane L., OH

"I will submit the same review for all of the remedies I purchased: these are really special. Since we're dealing with the vibration of plants I decided to use my intuition to be drawn to the right brand. I didn't want a mega store brand--seems like the vibe is more susceptible to being affected. NHT flower remedies are obviously imbued with love. There was even care put into the packaging. After the first dose I was able to sleep through the night (which I do maybe once a year). Thank you so much for your great work!"
Ana Q., CA

"Nay_ho is majik … My entire family relies on Nay-Ho cures. Don't know what we'd do with out our beloved Nay-Ho-Tze"– Don, OK
"It took a little over a week and the remedys started kicking in. ... to sum it up, the flower remedy
you made up for me is kicking in. Yes, I'm happy. Thank you ever so much."
Diane B., OH
"Although I am a RN I still benefit from Nay Ho Tze's wisdom. She has reminded me of things I had forgotten to do in order to take care of myself so I can help others." Joyce C., KS
"I used the Wild Rose flower therapy and was pleased with the results. Eventually I really want to try some more, too." Joyce B., GA
"Nay-Ho-Tze has been very helpful to our family in terms of non- conventional medicinal remedies as well as traditional clothing, gifts and art. We are very pleased to know Nay ho as part of the family and that we are able to depend on her caring cures."
Anakfi (chickasaw), OK
... on her design work
"Thank you for making this [dreamcatcher] for me. Absolutely love it!!!
I will definitely be buying more things from you!!"
Sara R., MA

"So beautiful. Girl your good. Saw [the] shirt you made. Never seen one so nice.
Work was exceptional." Shirley S., WA

"Ya ko kae. You made my day. You run a good operation there, and I'm super-impressed
by your skills, kindness, honesty, and goodwill. thank you! thank you! thank you!"
Justin L., DC

"A very special item, with so many layers of meaning. This exemplifies the purpose of gifting, made by someone who adds so much more than you are expecting.
I would recommend this store to everybody, you will not be disappointed."
Norma S., MA
"thank you so much! also, partial refund for a sale that I wasn't aware that was going on.
how nice!" Jenny L., CA
"Just brilliant. What a wonderful, kind artisan. Thank you so much for your excellent work, excellent attitude, good energy, and great kindness." --hojumo, DC
--"Makes you laugh-and brings back memories- great service thanks"
--"unique, creative and high quality and service thank you"
--"this is triple the WOW factor! fantastic in so many ways---perfect!"
--"highly recommend for quality, verse, uniqueness and the creativity- one of a kind keepsake-thank you" Patricia K., MI on her multi-purchases
"Beautiful detail! So charming! just beautiful!" Karen B., ME
"Just received the card and it is absolutely beautiful!! So much time taken for every bead, lovely paper quality, eloquently done!! And many thanks for the free gift, the sparkling beaded star took thoughtfulness and is much appreciated..." Michelle S., WA
"These [custom order] Lakota Medicine Wheel hangers
turned out to be even more amazing than I had thought they would. It was a pleasure working with NHT to create this special gift
where she first offered her medicine along with her original design work
click here
to read a client's very excited, detailed testimony
(thank you, Deniese <3 )