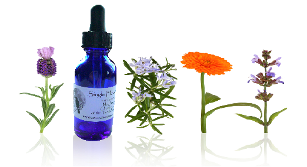 FLOWER MEDICINE and GEMSTONE ELIXIR PURCHASES
General Information

you are purchasing 1 oz of dosing remedy
crafted from the mother tincture at time of purchase,
and within planetary harmonies suitable for the remedy's intention.
all of NHT's remedies are succussed by hand.
unless otherwise requested at time of purchase,
all remedies are preserved with exactly 10 drops of brandy -
Children's and pet flower remedies are alcohol-free and, unpreserved, last 30 days.

all orders include bonus handmade intention cards
specific to each remedy -
All remedies are sealed with tamper-evident shrink wrap
'new to working with flower medicine? this page is quite helpful
or if you'd like to go to the horse's mouth, so to speak, visit Dr. Bach's UK site

for more information on Lithotherapy/gemstone elixirs, click here
Like homeopathy, neither flower medicine nor gemstone elixirs
have side effects or contraindications -
While herbs are to the body, so too flowers and gemstone are to the spirit, the auric body –
they hold medicine for processing emotions harmful to the physical body ...

shop flower medicine
shop lithotherapy
return to NHT's READING ROOM