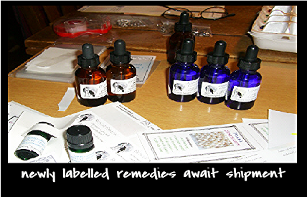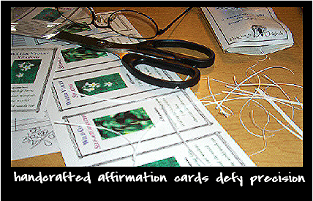 Whatever service engages my attention, my intention is always the same:
to nurture healing whether it's with a remedy or through a piece of art ...
everything inside a package you receive from me is handcrafted by me,
from the item you purchase to affirmation cards to free gift,
from business card to shipping label, all comes from my hands --
all of this energy is invested in potentizing the healing process ...
similar to the thinking of Dr. Samuel Hahnemann (1755-1843),
founder of homeopathy declared it right for a practitioner
'not only to administer the homeopathic medicine
but also to prepare it himself.'*
for me the artist cannot be separated from the healer,
and thus am i driven to practice this same kind of totality,
from beginning to end, in my medicine, my art --

...and btw, Hahnemann? a definite hero of mine...
the Tesla of his time, his brash declaration (above)
cost him his medical license -
apparently the truth he spoke came into direct conflict
with the 'Guild of Apothecaries'
Who? Big Pharma in Hahnemann's time
In Bach Flower Remedies: form and function*
author Julian Barnard offers this chilling answer:
"[they] were the drug companies of the mid-nineteenth century
striking out at a practitioner who threatened their monopoly.
Bach [of flower medicine], too, was to fall foul of such vested interests
and had extended correspondence with The General Medical Council.
His offence? Advertising new [flower] remedies, new uses"

sickeningly, corruption hasn't changed much ...
pun intended